~Super Rare Opportunity~
BE MENTORED BY DOSHI FOR 1 YEAR~

"Ancient Arts For Modern Times"
TAKE YOUR NINJUTSU TRAINING AND YOUR LIFE TO THE NEXT LEVEL. Be Mentored On

EVERY

Aspect Of The Ninjutsu  Masters Course , Inner Arts and Next Level Optimal Life!!
Submit Your Application to Join the
White Tiger Inner Circle Club today!
[ Only Serious, Dedicated Students Need Apply - 72 hours approval - I can only choose a few at this time! ]
"Ancient Arts For Modern Times"
My Mission is to help you
GET STRONGER, BE HEALTHIER, MORE MENTALLY FOCUSED, & INSPIRE YOU TO MAINTAIN A HARMONIZED WARRIOR MINDSET FOR THE COMING TIMES IN 60 DAYS OR LESS. 
In the White Tiger Inner Circle I will Mentor you on the

NINJUTSU MASTERS COURSE

 (Mainly the Shodan, Nidan and Shidoshi Course material) PLUS

NEXT LEVEL OPTIMAL LIFE

Training AND

INNER ARTS LEVEL ONE

Course Not Yet offered to the public.

For 15+ years I have worked on creating this Life Changing Opportunity. So much of what I will share has
Never

been shared to the general public, or even shared in my private one-on-one sessions. I am going to give you the strategic tools, lessons and foundations of the best of the best, and Secrets of Hatsumi and many other masters in these fields from my lifetime of research around the world.

Join me, as I am super excited to take you (and a small group of others) as deep on the path as you can dedicate yourself to going. I have designed the

White Tiger Inner Circle 

to change your life and to take it to the next level in your martial arts, health, mindset, body empowerments and spiritual awakening (non-religious).   
This has been my dream, to see how far a small group of like-minded people can progress in the arts in a short period of time. I expect you to be dedicated and committed in making this investment in yourself, because mentoring you in the 

White Tiger Inner Circle

 will be my main life focus, helping you be the best version of yourself.

Interested? Excited? Go fill out the short Application Now while enrollment is still Open. Why an application? I need to know if we are a great fit for the

White Tiger Inner Circle

 Mentoring. My life's passion and work is changing peoples' lives. I started with mine and worked from true welfare and homelessness to living on a mountain top after traveling the world in India, Tibet, China, Japan, Peru, Etc., hanging out with great Enlightened and Empowerment masters, becoming a grandmaster, head of a University, author of over 75 books, courses and DVDs, etc. etc. I did it by using the tools that I am going to share with you AND deeply Investing in MYSELF and My education. I got in front of the best of the best people in Everything that I wanted to learn until I mastered it. 
I codified what I learned from ALL these disciplines. You have seen what I published on Ninjutsu / Ninpo Taijutsu / Budo Taijutsu Bujinkan. I have even more UNPUBLISHED works on Spiritual Practices, the Inner Arts, and how to take your life to the NEXT LEVEL. 

I promise to take you as deep as you want to go as we take the secrets of Ancient Arts and make them excel in Modern Times for your best life possible. This

White Tiger Inner Circle Club 
is Open to you no matter what your current level - 10th Kyu beginner or Judan. Everyone will get a life change no matter what you already know because there is so much brand new material that I have never shared yet because it really needs to be Mentored. I will teach these arts from the ground up, top down and from the inside out. I have learned a lot in the 40 years training in these arts that I have never shared in public. Check out all the details below. Make your decision today as this super rare opportunity will be limited in size and may never happen again.
I REALLY HOPE THAT YOU TAKE ADVANTAGE OF THIS SUPER OPPORTUNITY. 

I can ONLY accept a small amount of people at this time.

Enrollment is now open for my exclusive 

White Tiger Inner Circle Club

. All done in a Private Community Portal. Lots of non-published teachings - the kind of private training that just needs to mentored and taught to you in a special way where you can get feedback on how you are doing with it!! AND we connect EVERY week by Video Session!! Ask Me Anything!!

Doshi's

White Tiger Inner Circle Mentor Club

 is for Ninjutsu / Ninpo Taijutsu / Budo Taijutsu Bujinkan Arts Students of All levels.
Submit Your Application to join the White Tiger Inner Circle Club NOW!
APPLY NOW!
 I WANT TO PERSONALLY GUIDE YOU ON EVERY ASPECT OF THE NINJUTSU MASTERS COURSE, ACCELERATE YOUR TRAINING/TESTING, GET YOU STRONGER, HEALTHIER, MORE MENTALLY FOCUSED, AND INSPIRE YOU TO BE MORE EMPOWERED WITH A WARRIOR MINDSET WHILE YOU TAKE YOUR NINJUTSU TRAINING AND YOUR LIFE TO THE NEXT LEVEL.


WHAT YOU ARE GOING TO LEARN:
MENTOR PORTAL MODULES
Module 1 - NINJUTSU - BUDO TAIJUTSU  (MASTERS COURSE TRAINING) 
Shodan - Shidoshi Course - Gyokko Ryu Course * Gyokko Ryu Master Pattern that changed my taijutsu and understanding of the arts forever. * Re-programing your body movement * Hidden in the Schools * Hatsumi Secrets that I learned from him privately that I never saw him teach publicly. * Ninja Way Course Expanded. * How to successfully run a Training Group or Open a Dojo. Helping you on your rank advancement *

Module 2- THE PATH TO AN EMPOWERED LIFE- 
Awakening the Master Inside You * Learning from the inside out * Secrets of the Masters * Mind Set * Best ways of studying alone and with partners * How to Learn the Martial arts from Books, Videos, Ninja Dojo

Module 3- NEXT LEVEL LIFE
Quick Change Keys for Optimal Life * Best Year Ever program * Creating Your Life the Way You Want It

Module 4- 8 POWERS FOR AND EMPOWERED LIFE
Power 1-Owning Yourself Fully * Power 2-Choice * Power 3-Vibrant Health * Power 4-Internal Mastery * Power 5-Awakened MindSet * Power 6- Warriorship * Power 7-Spiritual Sourcing * Power 8-Love Respect

Module 5- TRANSFORMATION EMPOWERMENTS
Shin Gi Tai Ichi * Taijutsu Integration Process (Proprietary) * Programing your Brain * Inner Arts Level One * Amatsu Body Conditioning * Meditation Methods of Siddha Yoga/ Himalayan & Daoist masters * 3rd eye activation * Golden Light Body *  Ancient arts methods
Module 6- DAILY PRACTICE
My Own Daily Practice that I do to charge my body, open the energy gates, make my body flexible, adjust my bones, focus my mind, set my daily intentions and harmonize my world. Plus 8 Brocades - Chi Gong.

Module 7- RANDOM THOUGHTS / RESOURCES
Off topic ideas and inspiring mind shifting extra studies * And MUCH MUCH MORE!!

APPLY NOW!
Doshi's White Tiger Inner Circle Mentor Club is for Ninjutsu / Ninpo Taijutsu / Budo Taijutsu Bujinkan Arts Students of All levels.
You may apply if you are a New Beginner or a Master.


Submit Your Application to join the White Tiger Inner Circle Club Now!
Read on to see if White Tiger Mentoring is a fit for you.
You may only know me as a Martial Arts Grandmaster but my real job is changing peoples lives. I have coached, trained and mentored tens of thousands of people in my career. In the Martial Arts (since 1991 when we 1st offered the Shodan Course thousands have become Bujinkan Blackbelts and hundreds have become top Shihan masters in the arts. 35+ years of running a successful dojo proves I have definitely mastered teaching a group of students. In the last 15 years of mostly doing private one on one martial arts mastery sessions with students from all walks of life and from all over the world I have learned how to accelerate every students ability quickly.

My proprietary body-mind integrative process literally takes years off of your learning time. Thru the years of private sessions I mastered sharing knowledge that is well beyond what is in the Ninjutsu Masters Course Material. I have always given more to those that make the effort to get in front of me and invest in their training. I have also discovered many secrets of the art that just need to be guided or taught one on one. My proprietary process that I will share with you truly is a Next Level system, helping anyone progress faster and more eloquently. 

         

SIX MONTH STUDY PROGRAM
that you have 1 YEAR to fully complete.



Now, modern technology finally provides me the perfect medium to really share with people anywhere in the world.   White Tiger Inner Circle Mentoring Portal has a

Six Month

Study Program that you have 1 year to fully complete. I will be mentoring you on material the entire year, from the date that you join.

JOIN ANY TIME - you miss nothing the Study Program starts the day that you do.

Imagine how your life will change with ME inspiring you every day, in this, no nonsense, strategic life changing training program, answering your questions in the Study Portal on each lesson, mentoring with weekly "ask any question" Zoom or phone calls?? Shin Gi Tai Ichi is the goal. Unification of Body-Mind-Spirit-Skill all in harmony. Hatsumi's highest award (only a few got this and I am one of them). I will go as deep as you are willing to in Strengthening Your Body, Focusing Mental Clarity, Enhancing Your Spiritual Connection, and Upgrading your Martial Skill. Plus the
NEXT LEVEL LIFE

Training and the Super Special

INNER ARTS COURSE

Training, Both not yet available anywhere else. I want to Mentor them!!!

What would that be worth to you? What would a transformed life look and feel like to you?
Again, this Opportunity is
NOT

for everyone nor will everyone be accepted. Besides the investment you must submit an application that I will review. I will get back to you within 72 hours with an answer. 


Let Me Tell You Who This Opportunity Is For.... People Who:
Want more from their Ninjutsu / Ninpo Taijutsu Training and want to train at the highest level possible

Are perhaps stuck on what best to learn next in the martial arts or even in life or who just need a nudge forward.

Want to be better guided on their current Kyu or Dan Level Material in order to know that they are learning it correctly and/or want help in the testing review process.

Want an accelerated path to becoming their own best version of a Divine Warrior.

Want the deepest knowledge possible of secrets that the art holds. Like what I learned privately from Hatsumi.

Have many questions on the art they would love to know from a 40 year personal student of Hatsumi.

Want a specific strategic plan of study so that they can quickly Advance in knowledge and technique.

Have a desire to learn all the ancient ways and skills of the Ninja, including Body conditioning, Mental Clarity, Meditation, Inner Art Empowerments, exceptional Martial Skill while maintaining Life Balance.

Would love some daily inspiration of keeping their head in the game, helping them commit to a healthier body, wiser mind, deeper spiritual (nonreligious) connection, And a strategic plan for an Optimal Lifestyle - literally taking their lives to the NEXT LEVEL.

Those that want to create or successfully run a profitable training group, or Dojo. I started teaching at a park, to the beach, to a University, to a Rec Hall to a dojo with 120 steady students (max for space) to a worldwide organization and a private one-on-one Infinite Way dojo. I got ya!

Want to be a part of a very special Inner Circle Club with Doshi guiding them to the Next Level

Want to build a deeper relationship with Doshi Richard Van Donk.
I will share with you the exact strategic practices that I did to learn the Bujinkan Divine Warrior arts, Amatsu, Ten Chi Jin, Spiritual practices that I learned from Hatsumi-Sensei and others. I will train you on how I learned to get to the level I am in the arts.

You will be trained in all that I personally do, Physically, Mentally, Spiritually, Taijutsu, every day to transform, empower and maintain my life. You will get all the body practices, the meditations I do, the super foods that I eat, the martial training I do. I will train you in how I keep my mind uncluttered from all the world happenings while I stay aware of the pulse and just take transformative actions on building my best future. In fact, as a bonus you will be given the Quick Keys to an Optimal Life program to take your life to the Next Level. We might as well transform it all.

Not just for a day, or a weekend or even a month...,....
For ONE ENTIRE YEAR!!

If you are buzzing with a YES, Saying to yourself
"I want in!! This is for me."

then read on as you may be a perfect fit for the

White Tiger Inner Circle Club Mentor Program

. If not, then you might as well jump off here right now. Let's not waste each other's time. Thanks for reading so far. Be Blessed.
I have spent many years putting this together. Many of you have waited a long time for this.


Let's Go....
APPLY NOW!
 MENTORING WILL BE DONE AS FOLLOWS:
1.
Private Member Community
(Our Own Not FB)
- This private study group will

ONLY

be for those in the White Tiger Inner Circle Club. It is proven that small Groups grow faster as everyone lifts each other up and helps encourage, champion and support everyone else to achieve their goals. Mentored by Doshi will accelerate the process. No matter your level in the arts we are studying the lessons together to advance and integrate them. And inside the portal you get to ask Doshi questions directly on

ANY

of the subjects. See the sample list above.
2. ONLINE STUDY PORTAL of Ninjutsu Shin-Gi-Tai-Ichi, Inner Arts Empowerment Methods and Next Level Life. It all starts when you Do. You will not miss anything no matter when you start your mentoring program! Portal has Six months of Life Changing Training (It's loaded) go at your own pace while being mentored in real time. You have 1 year to complete the scheduled six months training. Simply, 
Six Months of In-depth Study Material that will be Mentored by Doshi for 1 full year.
3. WEEKLY CALLS (1 Year) - Talk with Doshi every week to get answers to all your questions, inspire you, give you on the spot wisdom and guide you on the lessons.  The Group video or phone session will be recorded and privately posted in the White Tiger Portal Community, in case you cannot be on the actual call.
NOTE: You are
required to already have the Bujinkan Masters Course or at a minimum the Shodan-Nidan and Shidoshi Courses. Submit your application and if accepted you can get these courses immediately to qualify.
What happens after the year ends?
  Unless you renew, the Mentoring program ends for you. You will have the option of renewing your commitment to
White Tiger Inner Circle
mentoring program for another year, at this same rate, even if it goes up for others.  
 Or just maybe y
ou may be ready to upgrade to the Golden Dragon Inner Circle.
WHAT TO DO NEXT
What would happen to you and your training if you had access everyday for Doshi to coach you, to motivate you, to give you strategies to not only improve your taijutsu and martial skills but on how to improve most every aspect of your life, to give you the answers to your questions, to give you special training with guidance for

an entire year

? 
THAT'S RIGHT YOUR LIFE WILL CHANGE.
Take advantage of this very rare opportunity and join the White Tiger Inner Circle Mentor Program. Invest in your life, there is nothing more important.
Fill Out The Application Right Now!

INVESTMENT IN YOUR LIFE:
You MUST invest in your life if you want it to change. YOU are your most important asset. The White Tiger Inner Circle Club Investment will be explained to you AFTER I see if we are a fit. 
This training will Not fit everyones budget, I get that. It will be in the several thousand dollar range and worth 10X whatever you invest. Note I have spent this amount on just One trip to Japan or on a Vacation. So much more on College, that did not teach me how to live. This is without exaggeration a super rare life changing opportunity and in the future will be way more. I really hope that you take advantage while you still can.
If this is a fit for you then Fill out the Application Now. I will review it and see if we are a fit together. I will get back to you in the next 72 hours. Assuming we are a fit, you will get a message from me for you to take care of the investment and we will immediately begin your Training as a member of 
White Tiger Inner Circle Club. 

 

"Always have the courage to life what you love and to love what you live."
Richard Van Donk 
Doshi Richard Van Donk
Bushindo University / IBDA Director
APPLY NOW!
~ WHAT OTHERS ARE SAYING ~
Konsta Beck - Yondan
THANK YOU THANK YOU THANK YOU RICHARD!
I am so blessed to have met you in my life! I always feel as if I have been re-born in CA!
THANK YOU! for all you have changed within me.
Life is so much sweeter with people like you. I send you blessings and prosperity and lots of love and health.
Carlito Flores - Judan
"The private sessions are absolutely transformational and worth it! The training you receive from Shihan Richard Van Donk not only changes and improves your life, but it can save lives! This is especially true for a profession where it requires you to be calm, focused, and centered all the times in a very distracting or dangerous environment."
Beth Hall - BriZen
If there is one person that sees my vision, it is you, so I appreciate the dedication and mentoring. I think you have done subliminal work on my brain without me knowing it because I feel it's changing, my thought process and mentality. Thank you again for these life changing tools. I will watch all the videos and start taking the steps.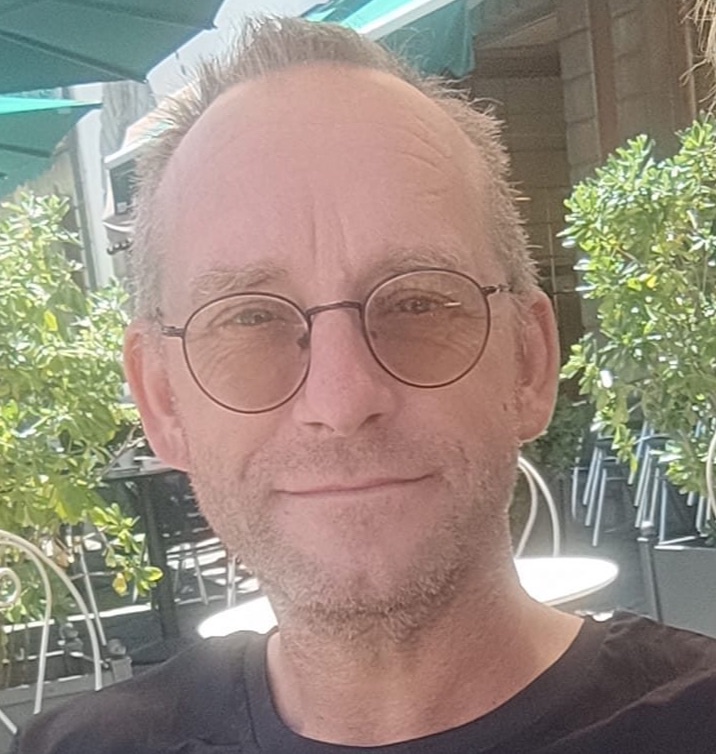 Arnout Griepsma
Doshi, To my humble opinion you are such a Ninja, becoming an important teacher in my life.
I am grateful for the sharings and the insights from you and your wife.
Keep smiling and teaching as you do...for me your teachings are of great wealth.
Dan Mcauley -Yondan
It's great to see Doshi Richard Van Donk and IBDA plans to go back to the roots the Ninjutsu days. Glad to see that more realistic training will be focused on too like in the Combat Ninjutsu Dvd no wimpy training but a return to the Old School way. Really looking forward to what Doshi Richard Van Donk and IBDA are doing.
Newton Benjamin Kitaura
Thank you again for everything!
I am lucky to be your student and to follow your light which has gone before me on the path! 
Time to train some more so thanks for being there for me!
Jess Monaghan
Sir,  I would like to express my gratitude once again for your assistance in my training.
  I say this as per my new season working the Renaissance Festival has yielded a wonderful result: no pain!!
I credit your counseling on proper posture, and consistent practice of stance, as well as the regular maintenance (toe/ankle rotations, foot roller, massage ball, etc.) you taught me.
 I'm happy to have had none of the usual aches and pains in my feet, hips, or back. I appreciate all the guidance you provide.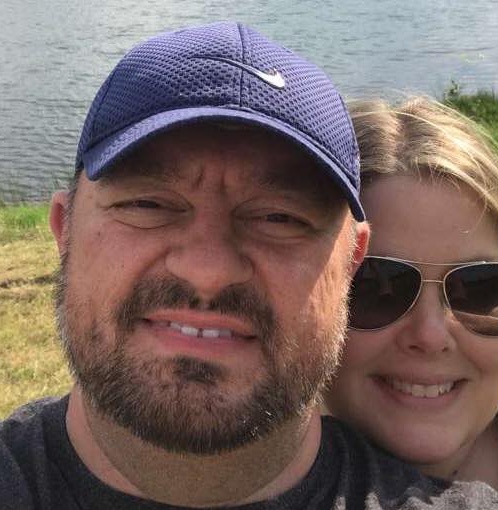 Bobby Dunford
Master Van Donk,   In studying the eskrima course it dawned on me how really good you are!   And I just wanted to take a moment to express sincerely how good you are and to thank you for your teachings.   Hope you're doing well have a blessed day!
Donna Abrahams
Thankyou for all your support and wisdom, you have helped me more than you will ever know.  I have lots to tell you and so much has happened with me it's almost unbelievable, but all good, I finally grew some balls and took out the trash with people who did not enhance my life but were dragging me down, since then I have moved in a very positive direction :-)
Geoff Nash- Dragonfly
You have been a very positive force in my life and I would like to say.....Thank You.
Know that you have given me many great lessons in life and they have not fallen on deaf ears. The wisdom
that you have always endeavored to enable me to absorb has been much appreciated. You have, and always will, be my friend, and Master.
Jerry Okelly - Sandan
Well, I took your advice, set my goals and created my mantras for each goal, and then forgot about them. and i am happy to share with you that my first goal has started blooming...thank you for your wisdom that you have shared with me. i am on a journey to learn how to be true to my heart. thank you for the gifts that you have given me.      
Chris Zapior - Designer
I finished the shidoshi course book.
The book is great!!
You created this in the best way I have ever seen!
You focused on all aspects of teachings, what is important why it is important. Now I think I know more about the all steps in trainings, how to handle different situations, rude people etc. I think this is also a good lesson for me as a student, not only from a teacher perspective. It explains every part of training and why it tooks a place. Recently even I shared my knowledge about history of bowing :) It was great to know, even that's simple action has a deep source and meaning.
In the course I could find the answers for a lot of my questions that I had.
You are the best teacher!